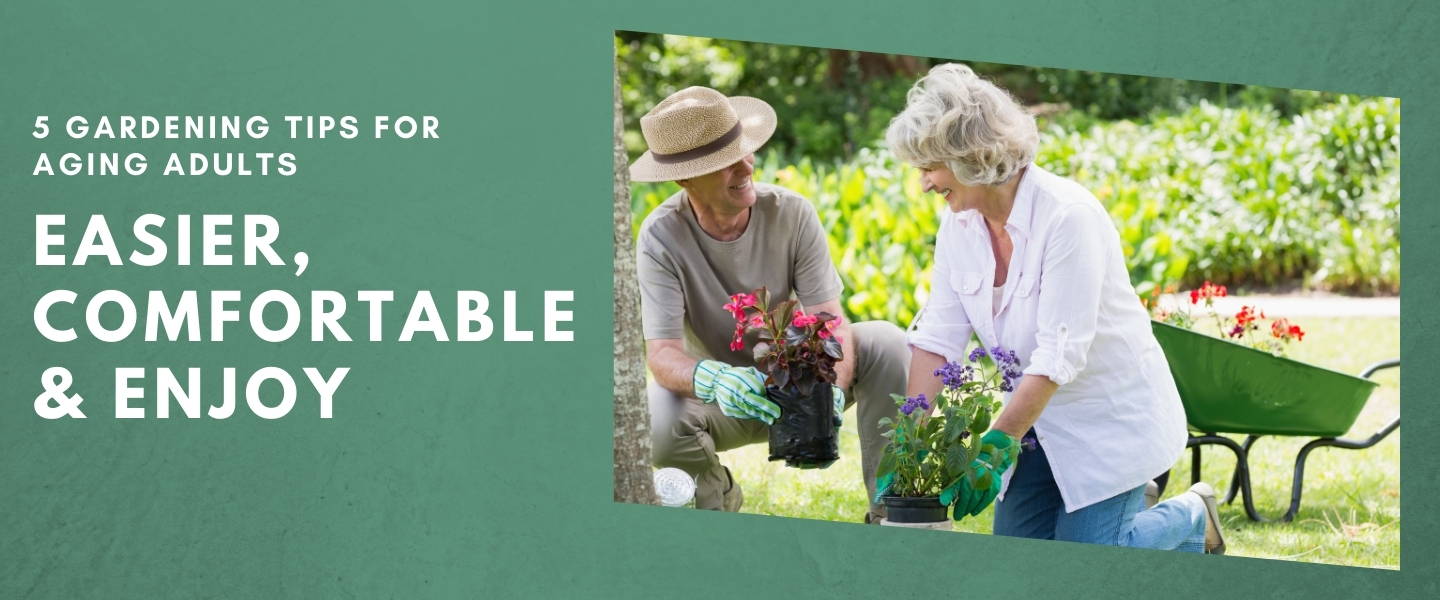 Grow and nurture your garden at any age.
Gardening—whether it's plants, flowers, vegetables, or fruit, might be a lifetime interest of yours or something you've never tried before.


This popular activity nurtures the body, mind, and spirit by providing exercise and a sense of accomplishment to aging adults. However, gardening is most enjoyed by the same people who also find it challenging at times.
As you become older, several restrictions may arise to force you into giving up this great pastime such as strength and mobility issues. It doesn't have to be this way! Those green-loving thumbs will never get old—you just have to get smarter with your gardening.
So, we're giving you a short list of tips and tricks (plus tools) to help you garden well into your golden years with no additional worries!
Read on below.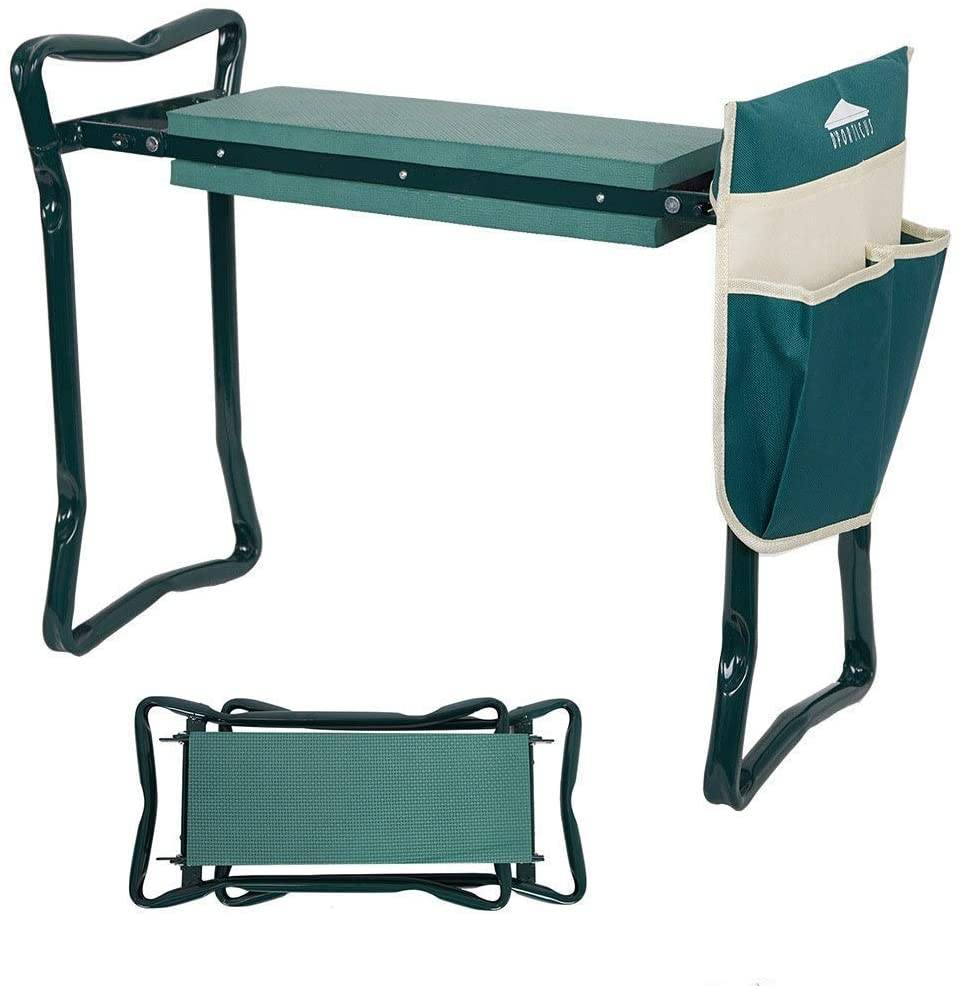 Multi-Functional Garden Kneeler & Seat 2021
Sit down or kneel on a comfortable platform while being busily involved in your garden with our bestselling product for 3 years in a row. This assistive tool allows you to rest your body during gardening to prevent muscle and joint pain afterwards.

1. Stretch, Stretch, Stretch.
Always prepare your body ahead of time before tending to your garden—even if it's light work. Doing simple stretching exercises will help you avoid injury and soreness.


Trust us, you'll be thanking us for this!
2. Prioritize Safety first.
Aside from muscle strain, it's also very crucial to protect your body from cuts, bruises by wearing the right clothing when gardening. Remember to wear gloves for your hands, closed shoes to shield your feet from any sharp objects, and wear a hat every now and then to fight off the sun's UV rays.


Our Universal Garden Gloves With Claws For Digging are specifically developed to meet all your gardening requirements and also avoid accidental cuts, scratches, pricks, broken nails, and more.
Aging also means stiff and sore backs so it's mandatory to minimize bending or crouching as much as possible. Bring the garden to you by raising the beds and other planters to eliminate this problem.


Get this Succulent 2-Pocket Vertical Wall Hanging Flower Pot and place it on a higher level for easier gardening. It's also a great decorative planter for both indoors and outdoors!
4. Do Vertical Gardening.
Another smart way to continue gardening is picking plants that grow on poles and trellises. This way, you don't have to exert much effort in taking care of them even with mobility problems. Choose from cucumbers, beans, squash, tomatoes, etc.!
Improve your gardening experience with this Outdoor Solid Wood Planter Box With Trelliswhich has a weather-resistant design—perfect for your yard, walkways, patio, and even balcony!
5. Get An Assistive Tool.
This has got to be one of the game changers in making gardening comfy again. Having a device to aid you in kneeling, squatting, or sitting down and taking the pressure off your body can work wonders in the garden!

Buy a Kneeler & Seat to make it easier for you to get up and down plus it flips into a chair to help you do more gardening tasks.


If you want to have all your tools beside you, the Rolling Garden Cart with Swivel Seat is the best way to go. Have a place to sit on and store all your gears all in one!


We also have tons of gardening wagons to choose from—take your pick from our Folding Wagon Garden Trolley With Basket, Outdoor Pulling Garden Cart Wagon With Wood Railing, or Collapsible Outdoor Utility Garden Trolley Folding Wagon.


These tools are excellent gardening companions, making your time in the garden more enjoyable than ever. You won't even notice that you've already spent so much time working outside when you have the Multi-Functional Garden Kneeler & Seat 2021 or the Rolling Premium Garden Cart Seat.


Since Home & Garden Trend started, countless gardeners have transformed their lives and reclaimed their love for gardening with our reliable assistive tools.


Click below to explore more about HGT's line of products that will make your life in the garden easier no matter your age.
Over 85,000+ Happy Customers. 2-7 Business Days Delivery in USA. 30-Day Money Back Guarantee.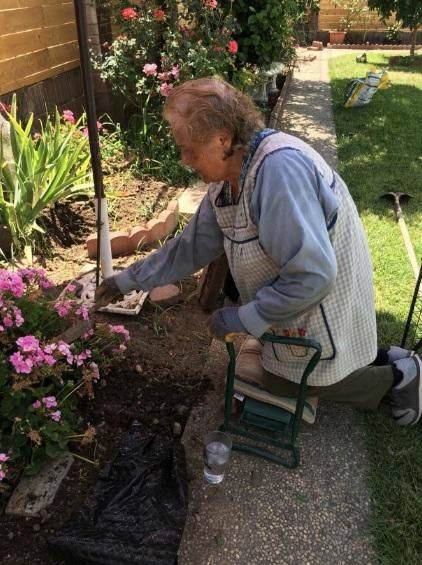 I bought this as a Christmas gift for my grandma in 2016! She's an avid gardener, she's usually outside when the sun comes up and doesn't come back inside until the sun goes down!
Almost 3 years has past since this purchase and now my grandma is 84! If I can trust this product for my grandma, I can definitely recommend it out to all of you!
It has since lost some of its color and she has added a pillow to the cushion. She loves the bars on the sides that help her kneel down and stand back up again. She still uses it everyday and she says she feels comfortable and safe on it. Which is most important :)"

Teresa L,. USA - Garden Kneeler Lover
"My two young labs absolutely love this toy. They are rough on toys, so we have to work with them on not trying to destroy a toy the moment it is given to them.

This "flying squirrel" immediately became and continues to be a high value toy, so it is put up and out of the way when not being played with. Lightweight and flexible, but even so, the toy is really durable."

Excellent product, excellent service!
"I am 73 and my wife is 68, we both enjoy our garden and grounds, despite hip, back, and knee pain. As someone once said "You can't call yourself a gardener until you have learned to love weeding." I admit it seemed a long way to "loving weeding " until we tried the seat/kneeler. Wow! Easy to use, solid/safe, comfortable— we think this product has allowed us to stay with our weeding chores and keep up with our garden. Thank you for your excellent product."
Mike A., USA - Loves Gardening!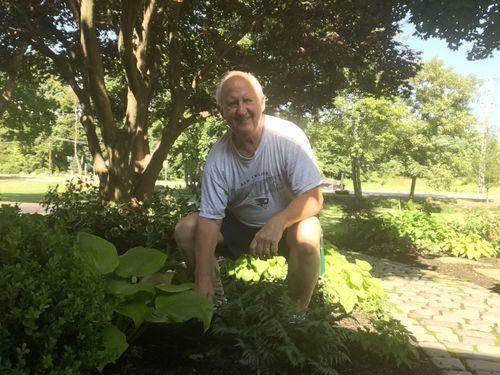 It's about enjoying what you love to do without any worries.
Over 85,000+ Happy Customers. 2-7 Business Days Delivery in USA. 30-Day Money Back Guarantee.